ORIENTATION PROGRAMME FOR NEW STUDENTS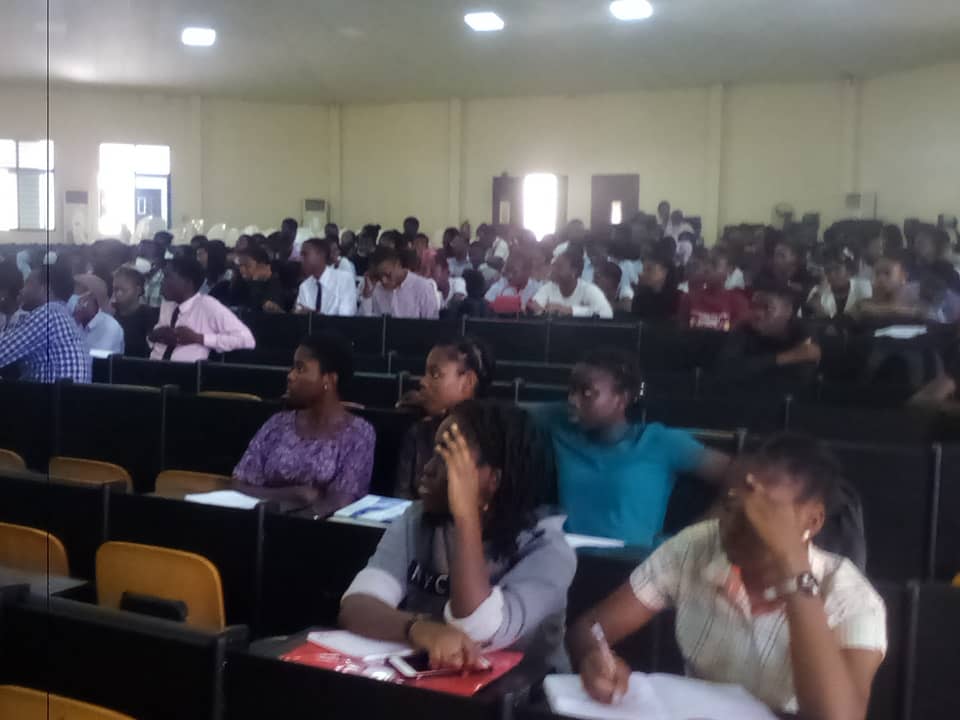 An orientation programme was held for fresh students of Ajayi Crowther University from Tuesday December 7, 2021, to Thursday December 9, 2021. In his opening speech the Vice- Chancellor, Professor Timothy Adebayo, represented by Professor William Ehwarieme, Dean, Faculty of Social Sciences, told the students to take good advantage of their admission into the University, ensure that they study hard, and not waste the efforts of their parents who deny themselves in order to pay their fees. He admonished them to take their studies seriously. He later declared the three-day event open.
In his address, the Registrar Dr. J.E.T. Babatola, represented by the Deputy Registrar, Mrs. A.O. Akinyode, told the students to avoid bad company so as not to be distracted from their main reason for coming to the University. The students were told to imbibe life-changing traits in the University, to put them in good stead to face the larger society when they eventually complete their studies.
The Chaplain of the University, Venerable Olalekan Onanuga, admonished the students to develop healthy spiritual lives because it will help them in life. He told them that if they put their spiritual lives in a strong footing, every other aspect of their lives, including academics, will fall in line. He gave an example with his life, which was heading in the wrong direction, before he surrendered his life to Jesus Christ, confessing that it marked a turning point in his life.
Dr. Mrs. Umoh of the dress Code Committee and Dr. Kayode Binuyo of the Examination Committee also addressed the students in respect of how to dress while on campus and how to conduct themselves during examination.
Another major highlight of the programme was the address by Dr. Victor Lasebikan, Associate Professor at University College Hospital Ibadan, who is an expert in treatment and prevention of drug abuse. He admonished the students to stay away from illicit drugs as it would destroy them. He played clips to illustrate how drugs can destroy young people, and told the new students to stay away from such destructive acts.
The Dean of Students Affairs, Dr. Rowland Isibor and the Student Affairs Officer, Mrs Adediwura Adeniyi, coordinated the programme.