VICE-CHANCELLOR VISITS AWE CAMPUS, INSTRUCTS RESUMPTION OF WORK
VICE-CHANCELLOR VISITS AWE CAMPUS, INSTRUCTS RESUMPTION OF WORK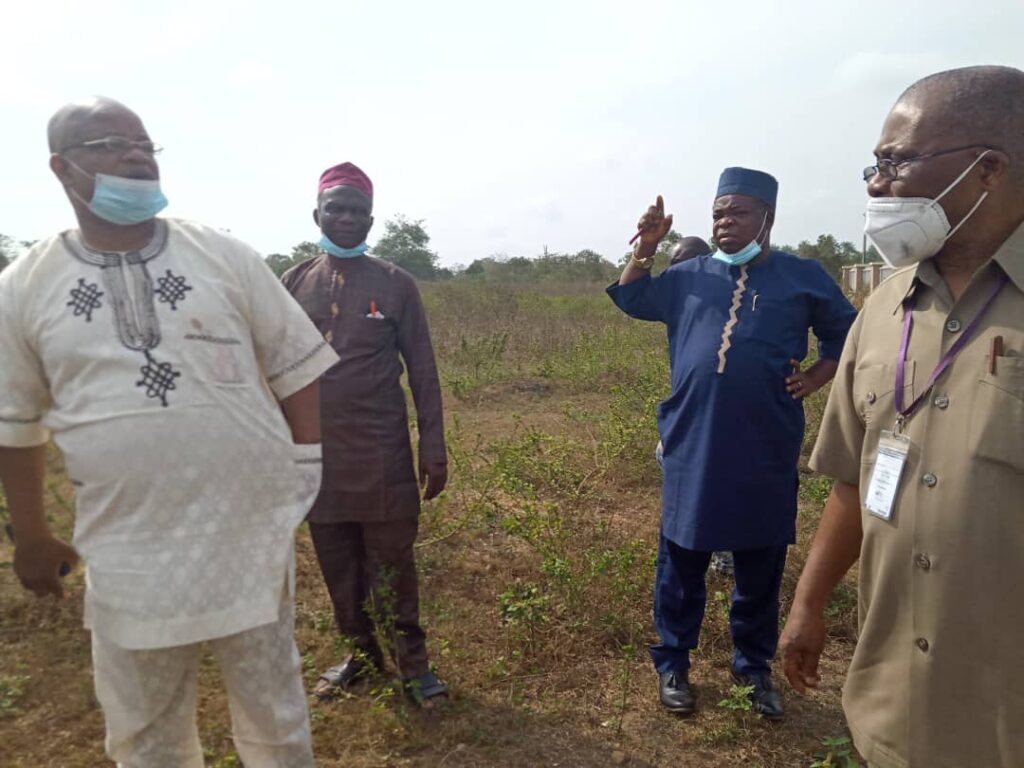 The Vice- Chancellor of Ajayi Crowther University, Oyo, Professor Timothy Adebayo, on Thursday, January 7, 2020, visited the Awe campus of the University with his entourage. On arrival they went round the buildings under construction, some of which had reached roofing stage, although work on them had been suspended. The entourage included the Deputy Vice- Chancellor, Professor Jacob Adeniyi, Bursar, Pastor Samson Olojede and others.
The entourage went to some of the projects, and the Vice-Chancellor said the University would need a lot of funds to continue with them. He said the University would do all within its reach to ensure that the buildings are not abandoned . He instructed the project supervisor, who was there, to commence immediate moves to roof the Administrative Block in the campus. He also instructed the Ajayi Crowther University Farm managers, who were on his entourage, to expand the cassava farm on the campus. When they informed him that some parts of the campus are affected by flood, he instructed that they expand the farm to areas that are flood free.
It will be recalled that on assumption of duty on October last year, Professor Timothy Adebayo had expressed his desire to deploy agriculture as a tool to grow the University's revenue. When he addressed the teaching and non-teaching staff within last week, on different occasions, he solicited their support and informed them that the University was on the verge of producing the first set of honey from its Honey Bee. He also announced that the cassava in the 41-accre farm at the Offa Meta campus of the University would be ready for harvest in a for months.