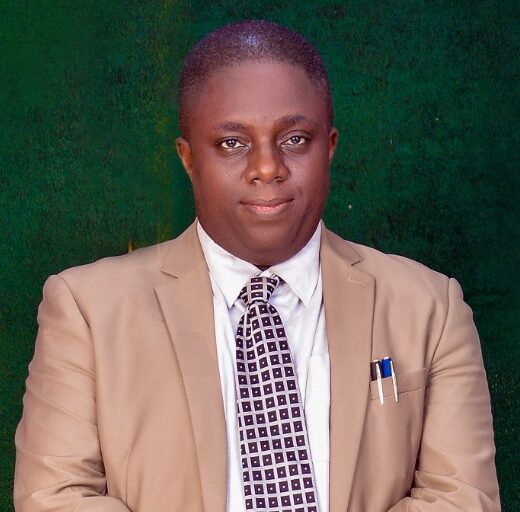 Dr. J.E.T. Babatola JP
B.A (Hons) History, M.Sc Political Science (Public Administration) Ibadan,
Ph.D (History and International Studies) Ado-Ekiti, FNIM, FCIA, FIMC,
FCAD, MAUA (UK), MAIAE (USA), MANUPA, ACIS, ACIPM, ANIE
Registrar & Secretary to Council
Schedule of Duties of the Registrar include:
Responsible to the Vice-Chancellor for the day to day efficient administration and management services of the University as Chief Administrative Officer (except in financial matters that are in the purview of Bursary).
Serving as the Secretary to the Governing Council, Senate, Congregation, Convocation and their Committees for which he may appoint Officers to act on his behalf, if required while coordinating all meetings of administrative committees.
Serving as an Adviser to the Vice-Chancellor on administrative matters including advising on periodic review of condition of service, staff welfare and discipline. 
Taking charge of the Registry by providing leadership as the custodian and interpreter of the University rules and regulations and the gatekeeper of records.
Serving as Member/Secretary of relevant University Committees for the purpose of record keeping, rules compliance and instrumentation of statutes for policy formulation, decision making and implementation of decisions by officers of the University and all statutory bodies.
Custodian of records, rules of proceedings, minutes and coordination of secretarial duties for office management in areas of record of meetings and proper keeping of statutory/relevant records for Compliance with University rules and administrative guidance.
Initiating and advising on training needs and manpower development of University staff and responsible for the interpretation of circulars/regulations on personnel matters including staff entitlements subject to further appeal to the Vice-Chancellor and Council.
Responsible for external communications, advertisement, announcement and general correspondences of the University subject to directions of the Vice-Chancellor.
Responsible for the harmonization of the work of all Faculty Officers and Administrative Secretaries in the various organs of the University (though the Officers report to their respective Deans duties in the day-to-day administration of the affairs of the Faculty/School).
Custodian of the seal of the University as required and determined by Council for issuance of Certificate and records of the University including signing of Certificates.
Promoting interpersonal and good working relationships between all categories of staff in the University and ensuring compliance with University rules and regulations and application of appropriate disciplinary measures as required by the rule book.
Performing any other duties as required by law as directed by the Governing Council or the Vice-Chancellor in line with functions/schedule of duties of Registrar/Registry in the University.